Timetables
A timetable comprises one or more coach routes that is or are applicable to a particular day or days.
For example, at Half Term a school may break up at 11:00 and have six coaches leaving at 11:30 to various destinations around the country. The timetable for Half Term allows these routes, running at the specific time, to be added to a timetable for Half Term.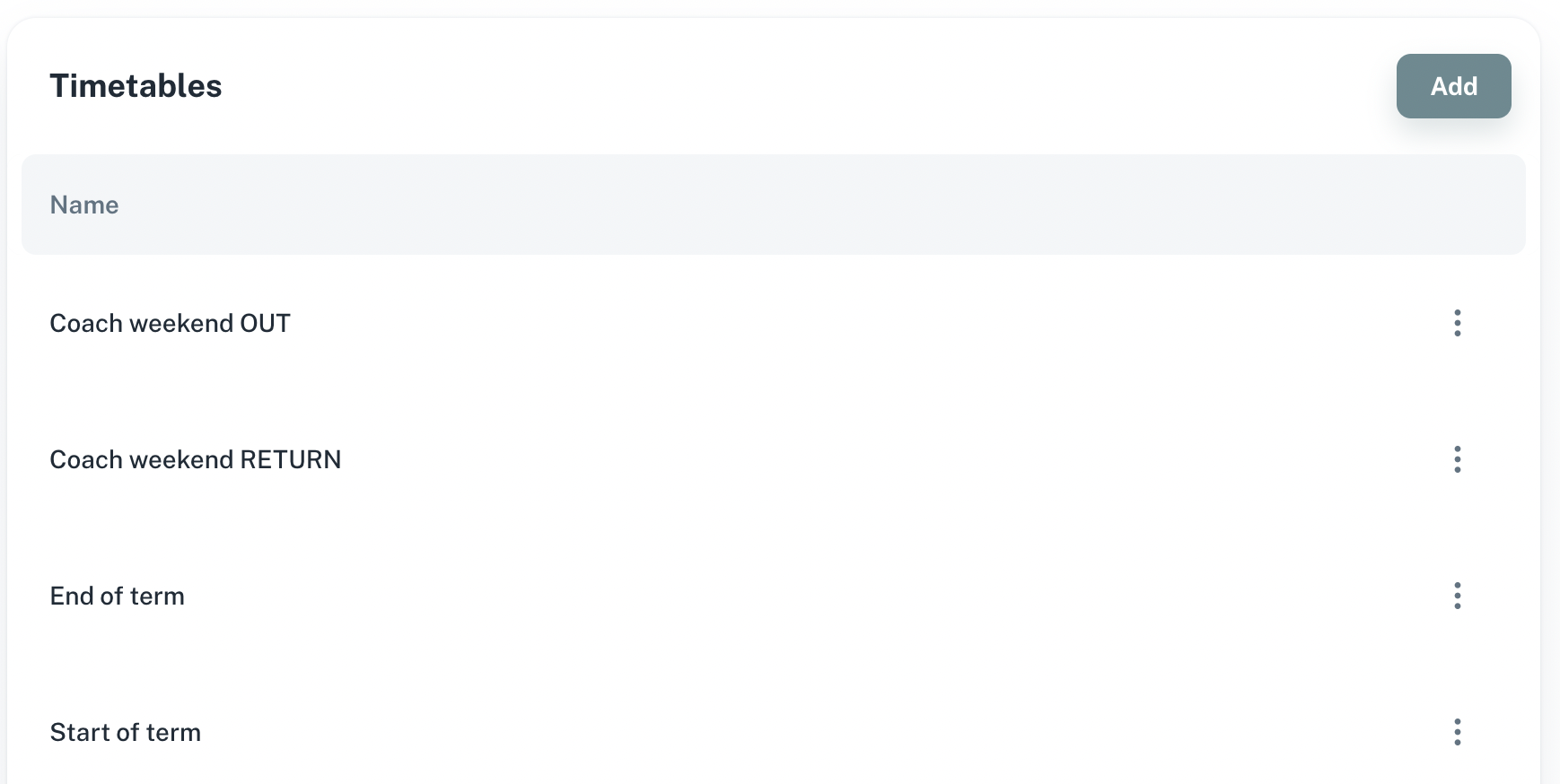 By allowing the creation of timetables, schools can create infinite combinations of routes and departure or arrival times that can be applied to regular travel days or as a one-off, for example on Speech Day only when timings are different from the rest of the year.
To add a timetable, select Add from the top of the timetable card.
Enter a friendly name for the timetable, for example "Speech day". Save and return to the list.
Click the three dots adjacent to the entry you created in the list and select Open from the pop-out menu.
Select the applicable coach routes from the list using the toggle switch next to the relevant ones. A summary of the selected routes will be displayed to the right of the dialogue box which enables you to see the times and a list of the stops.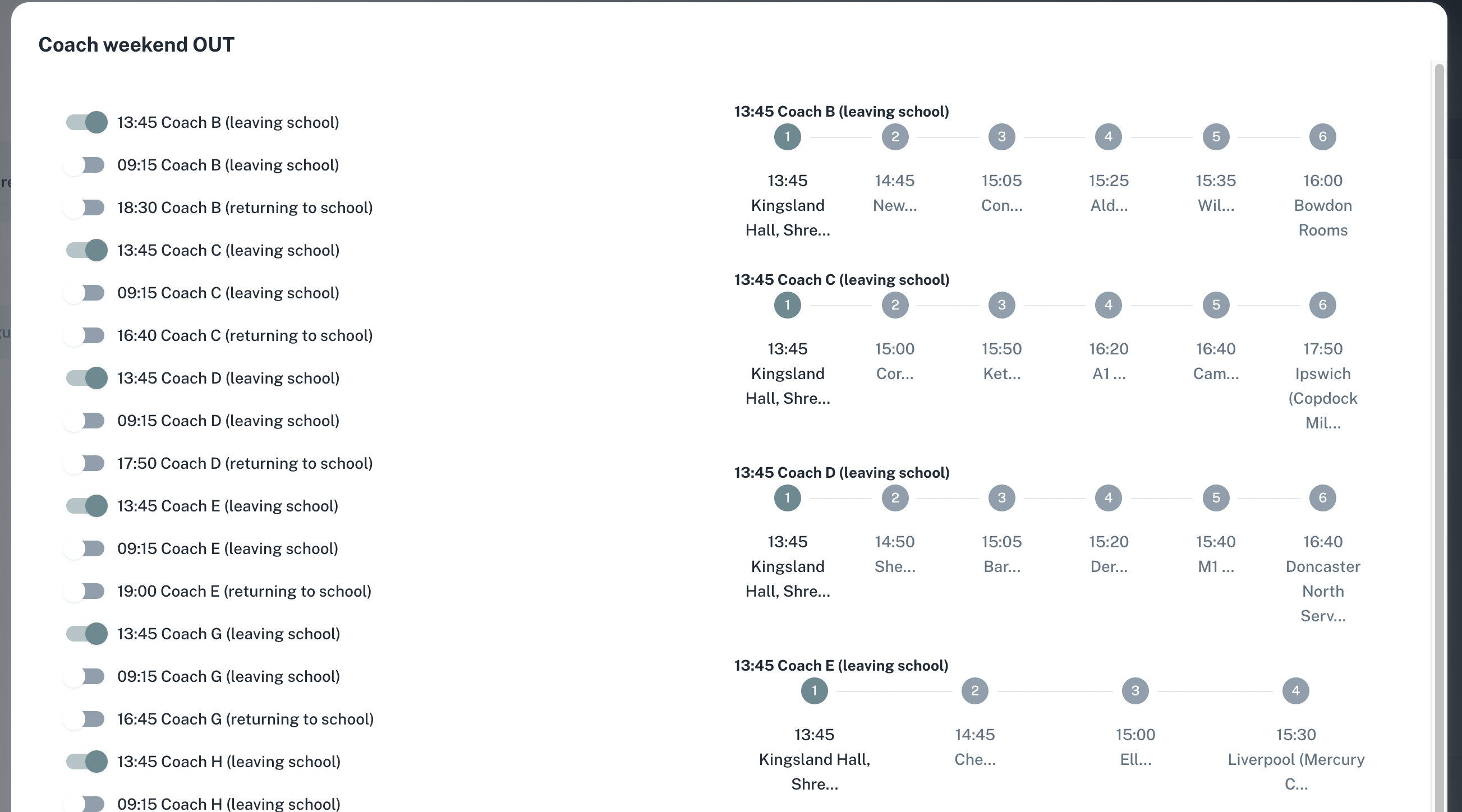 Click Save to close the dialogue.