Understanding the booking form in more detail
The booking for uses the following logic:
Travel date
Children travelling
Starting point
Ending point
Method of travel
PLUS: Optionally add another intermediate destination and the system will ask how you are getting there before asking whether there are any more intermediate destinations or whether you are now going directly to the final destination.
For example, if your child is taking a train from home back to school the booking might look like this:
Start: UK Home
End: School house
Method of travel: Taxi
To: Train station near home
Method of travel: Train
To: Train station near school
Method of travel: School coach
To: School
This can be illustrated in the graphic below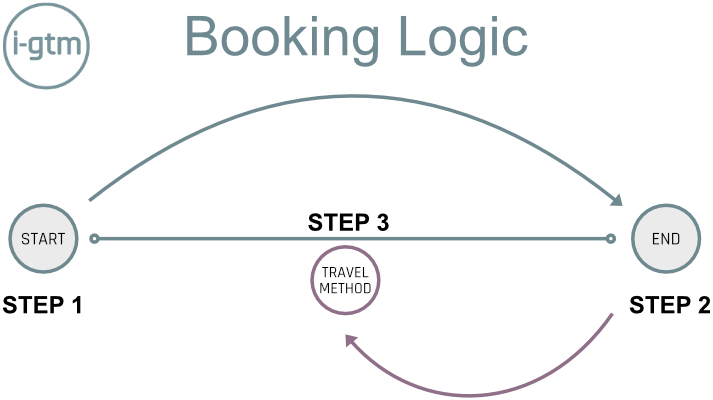 Only those travel methods available for that particular journey leg are able to be selected. Where a school coach is available this will be suggested, even where a school coach would take the student closer to the final destination but not all the way.