Staff dashboard search tools
The staff dashboard shows a list of students according to the following:
If you are associated with a house or year group it will default to these students
If you are not associated with a house or year group, you will see all students in the school
The display will be for the next official school travel day
All students with or without bookings are displayed
To see a video overview of the staff dashboard, click the following link (opens in a new window, 1:33): https://youtu.be/kszwc9PzNmM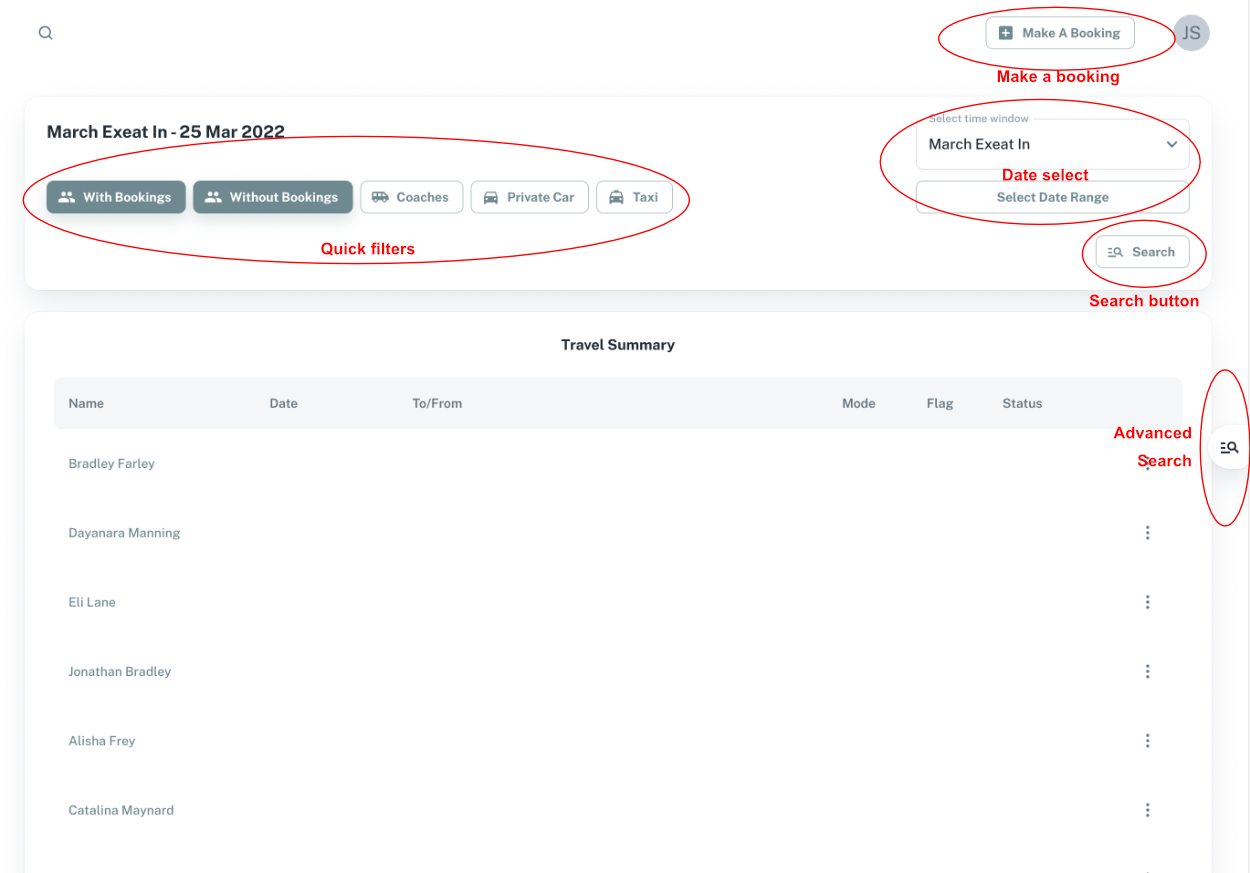 The following search tools are available
Quick filters can be toggled on and off by clicking. Activate the selected filters by clicking the search button.
Select the school travel date from the drop-down time window list.
Alternatively, select a date range by clicking the Select Date Range button and choosing the start and end dates. By default one month is displayed starting with the current date.
Access the advanced search tools by clicking the Advanced Search drawer handle. This opens a slide-out panel containing more advanced search tools.